SC701
Pro 4K 60fps PTZ Camera
Incorporating 4K UHD camera, 12x optical plus 16x digital zoom, smooth PTZ operation and multiple outputs, the SC701 sets new standards for mid-to-large meeting rooms.
4K 60fps Imaging System
12x 4K optical zoom
SONY 1/2.5-inch CMOS image sensor
High-end image sensor processor
The 8.51 megapixel CMOS image sensor ensures UHD video quality of up to 4K at 60fps. 12x optical zoom delivers clarity at any distance. Industry-leading ISP with 2D & 3D DNR boosts the video quality.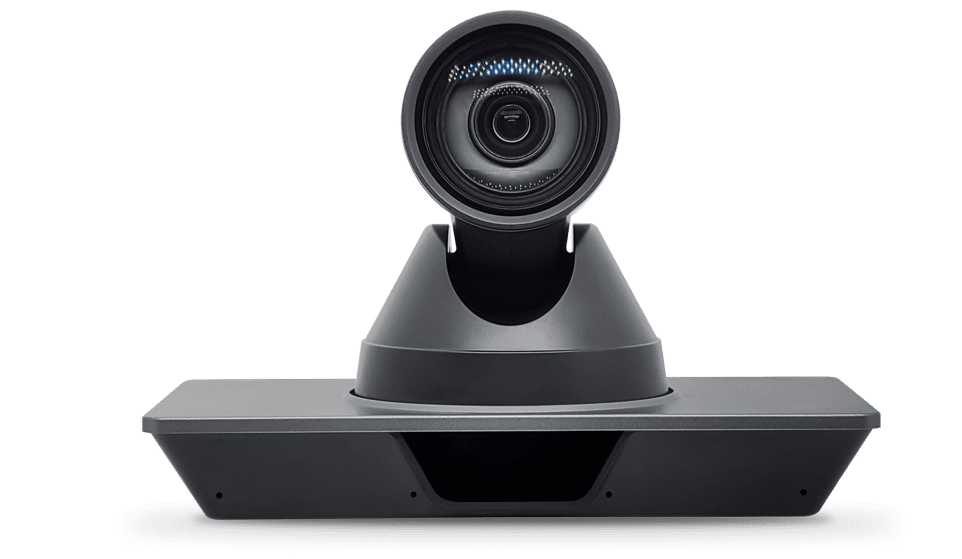 Smooth PTZ Operation
Tilt ±30° Pan ±170°
Whisper-silent motor
TUp to 255 presets
HFoV 71° viewing angles combined with easy pan and tilt control puts every meeting in focus. Choose from up to 255 preset camera positions to find the right angle.

Tilt ±30°
HFoV 71°
Pan ±170°
12x Optical Zoom & 16x Digital Zoom
12x optical zoom
16x digital zoom
12x optical zoom delivers 4K resolution with true clarity. 16x digital zoom provides more accurate close-ups.
High-end ISP with 2D&3D DNR
High-end Image sensor processor
WDR
1/2.5-inch CMOS image sensor
Ultra-low CMOS image sensors plus 2D and 3D DNR technology delivers great image quality even in low-light conditions. The result is a signal-noise ratio of ≥55dB and above.

Multiple Outputs for Easy
Plug-and-Play
Multiple ports including RJ45, HDMI 2.0 and USB 3.0 deliver 4K at up to 60fps and the camera works with virtually all meetings application.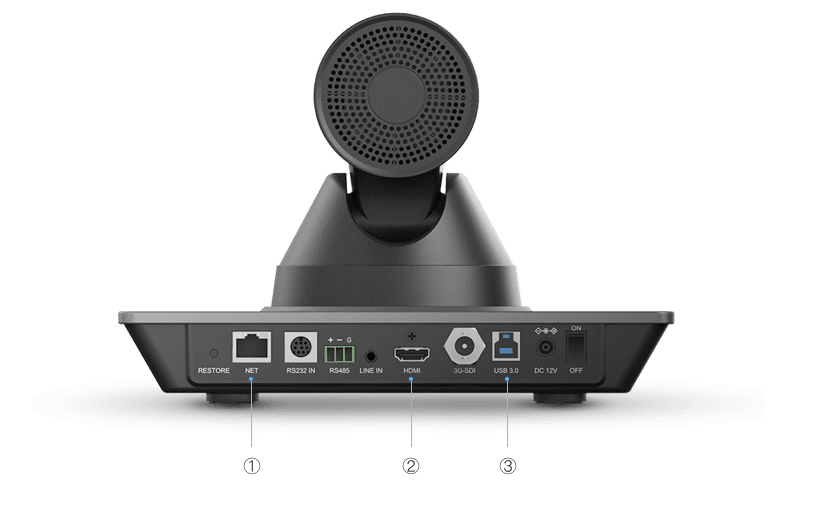 Pan, Tilt, Zoom with IR Remoter
IR remoter
Support for RS232/RS485
A handy compact remoter helps user's operation. RS232/RS485 ports enable quick connectivity with remote control software.
Install on Wall, Ceiling, or Tabletop
PTZ wide viewing angle
Gravity sensor with auto image reverse
Install your camera as a wall, ceiling, or tabletop mounted device. Built-in gravity sensor automatically corrects the image orientation.